by someone who spent hours trying to figure all this out (and was completely lost in my days as a new fan).
Last updated on September 24th, 2023 by @thatlastdanceofchances

The Torchwood EU is a universe that spans multiple media. Torchwood exists as:
This guide is to get you started with the extra content. If you want all the details about all these stories, head over there
You can also download your own Torchwood EU checklist here. If you do not have a google account, contact TLDC and we'll find a way to share the checklist with you.
But first, what's up with the Torchwood Archive(s)?
This was perhaps the most confusing part of this whole experience. There are three separate publications under this name. The BBC is just a big fan of archives, apparently.
The Torchwood Archives: BBC book. Has some nice stuff like notes by the team, Jack's logs on every case, newspaper reports, concept art etc. The beginning to every Torchwood collection.

The Torchwood Archive: Big Finish special release. An audio drama for Torchwood's 10th anniversary. See here.

The Torchwood Archives: two volumes of reprinted comics and short stories, by Titan Comics.


Big Finish dramas
There are a lot of these, so let's separate them in different sections. These can all be found on the Big Finish website in CD or download form. They're not cheap, but Big Finish sometimes does sales and you can find second hand CDs on Ebay. The different ranges are:

Monthly Range
Individual stories set at different times throughout Torchwood canon, including pre-series one and post-Miracle Day. They're not in chronological order but there's an underlying plot that appears in some episodes. However, that's not essential for understanding and enjoying the audios, so you don't have to follow it by listening to every single one.
SERIES ONE
The Conspiracy (Jack)
Fall to Earth (Ianto)
Forgotten Lives (Gwen, Rhys)
One Rule (Yvonne)
Uncanny Valley (Jack)
More Than This (Gwen)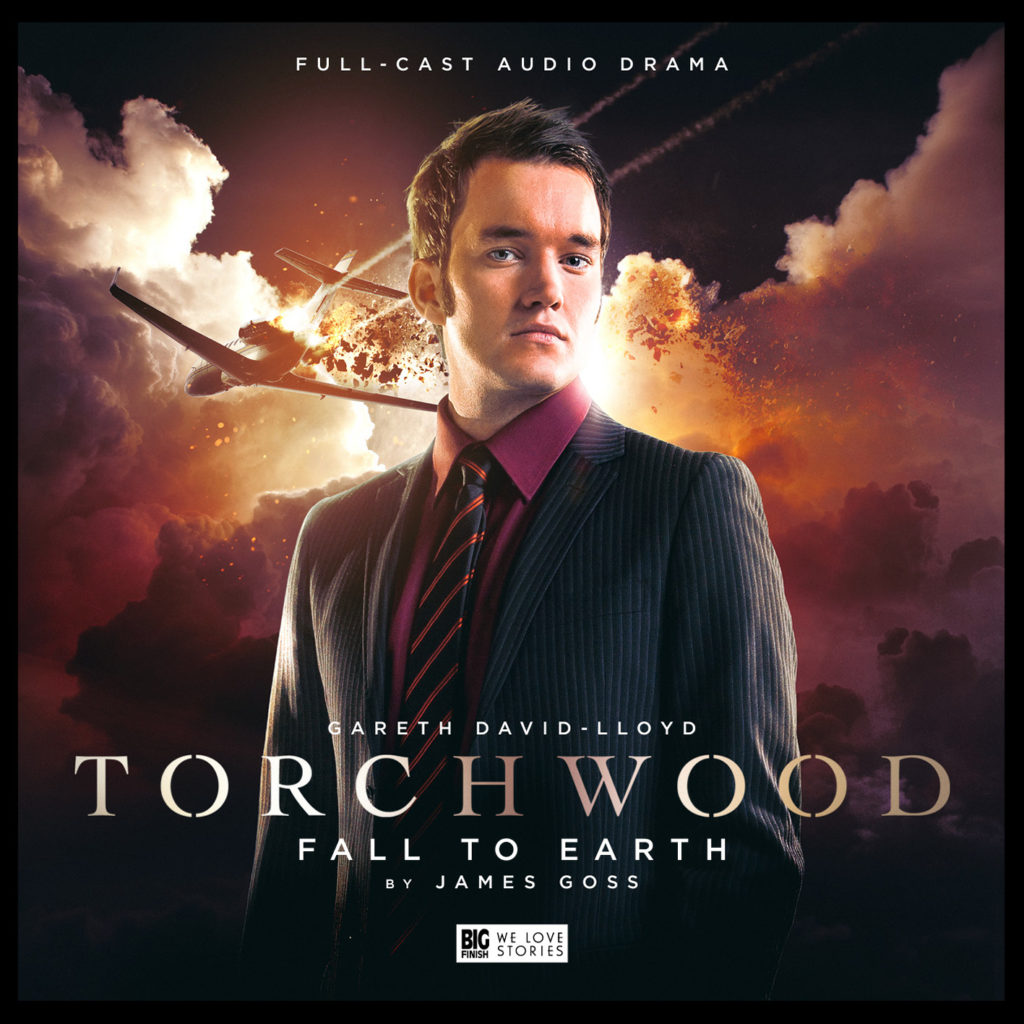 SERIES TWO
The Victorian Age (Jack, Queen Victoria)
Zone 10 (Tosh)
Ghost Mission (Andy, Norton Folgate)
Moving Target (Suzie)
Broken (Jack, Ianto)
Made You Look (Gwen)
SERIES THREE
Visiting Hours (Rhys)
The Dollhouse (New characters)
Corpse Day (Owen, Andy)
torchwood_cascade_CDRip.tor (Tosh)
The Office of Never Was (Ianto)
The Dying Room (New characters)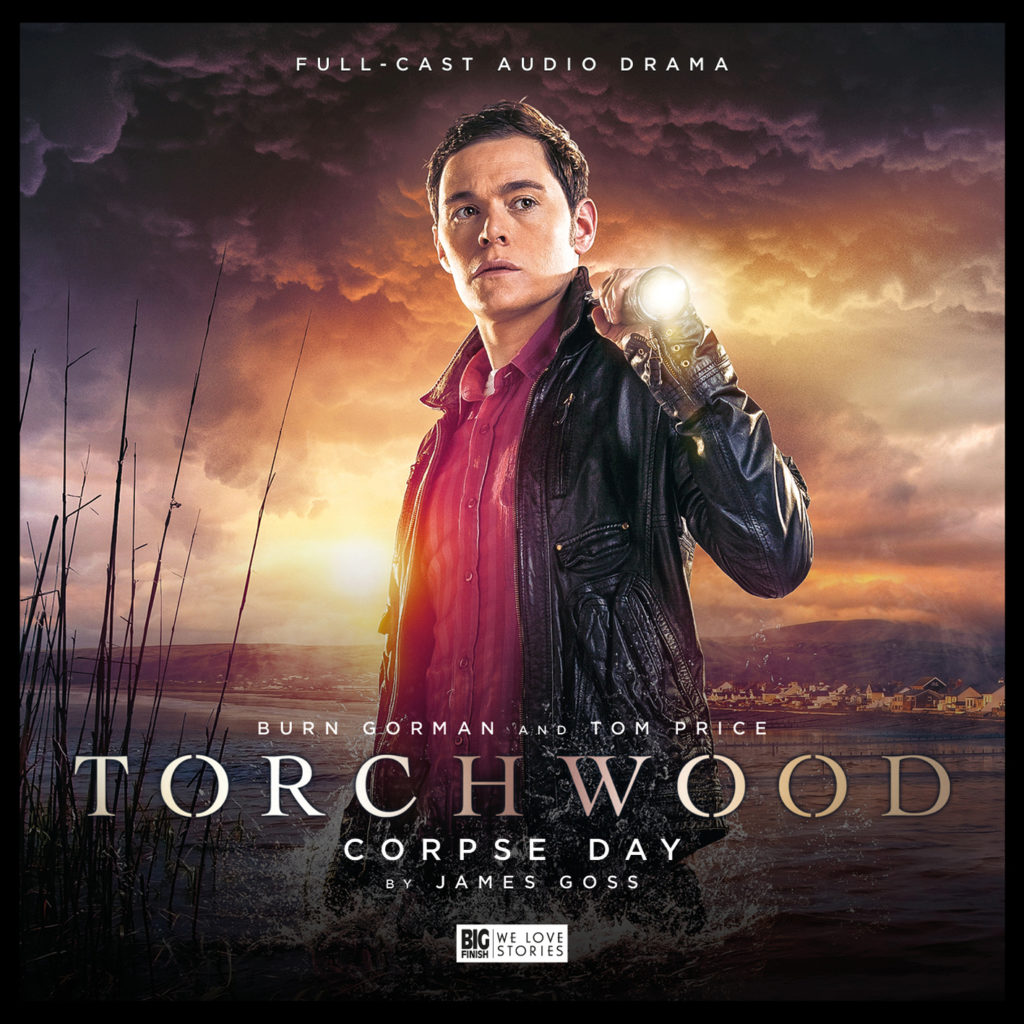 SERIES FOUR
The Death of Captain Jack (Jack, John)
The Last Beacon (Owen, Ianto)
We Always Get Out Alive (Gwen, Rhys)
Goodbye Piccadilly (Andy, Norton Folgate)
Instant Karma (Tosh)
Deadbeat Escape (Bilis Manger)
SERIES FIVE
Night of the Fendahl (Gwen)
The Green Life (Jack)
Sync (Suzie)
Sargasso (Rhys)
Serenity (Jack, Ianto)
The Hope (Owen, Andy)
The Vigil (Tosh)
Smashed (Gwen)
Dead Man's Switch (Bilis Manger)
Expectant (Jack, Ianto)
Fortitude (Queen Victoria)
Dissected (Martha, Gwen)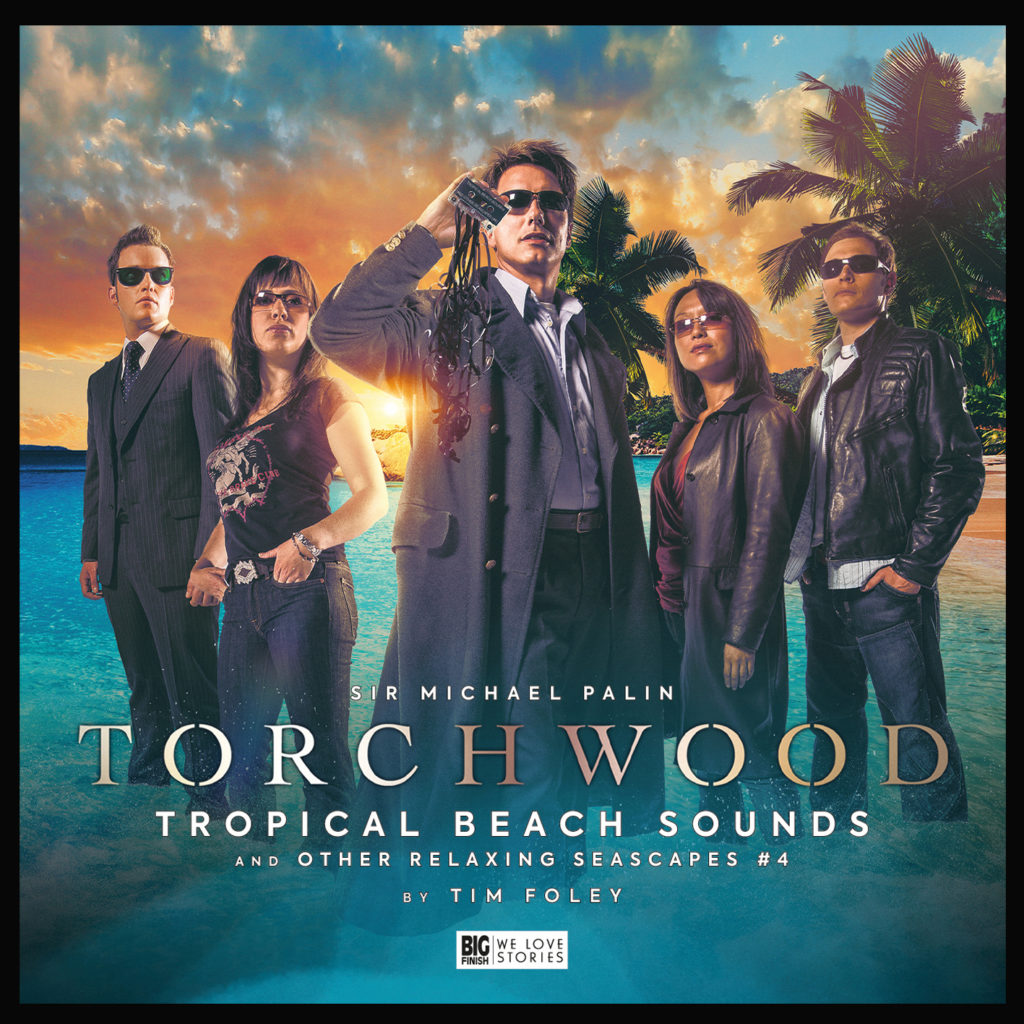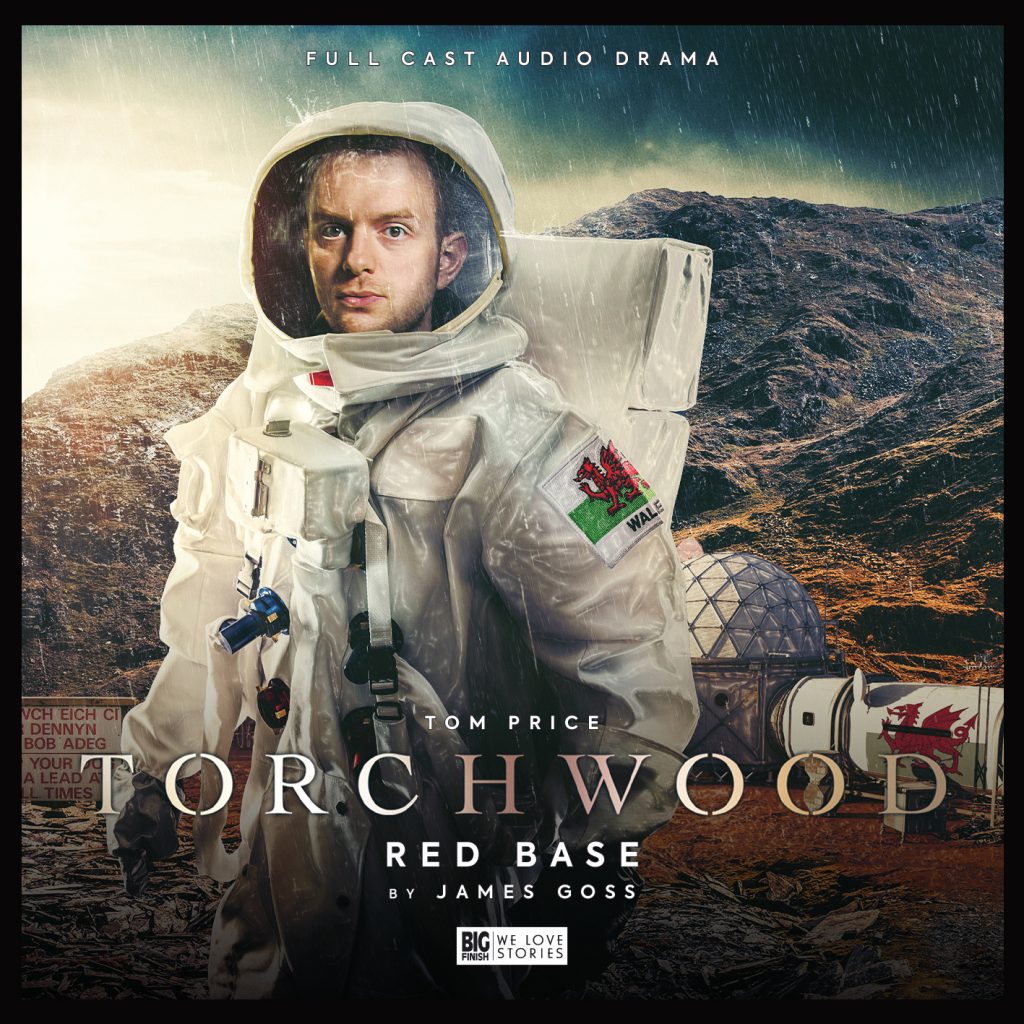 SERIES SIX
Tropical Beach Sounds and Other Seascapes #4
Iceberg (Owen)
Dinner and a Show (Ianto, Tosh)
Save Our Souls (Queen Victoria)
Red Base (Andy)
Ex Machina (Ianto)
The Three Monkeys (Andy, Owen)
Rhys and Ianto's Excellent Barbecue (Ianto, Rhys)
The Crown (Queen Victoria)
Coffee (Ianto)
Drive (Tosh)
Lease of Life (Owen)
SERIES SEVEN
Gooseberry (Andy, Owen)
Absent Friends (Doctor, Ianto, Jack)
The Five People You Kill in Middlesbrough (Yvonne)
Madam, I'm (Adam, Lizbeth, Norton)
Empire of Shadows (Zachary)
Curios (Bilis)
The Great Sontaran War (Ianto)
The Red List (Colchester)
The Grey Mare (Ianto)
Cadoc Point (Andy)
Sonny (Rhys)
The Black Knight (Norton)
Infidel Places (Queen Victoria)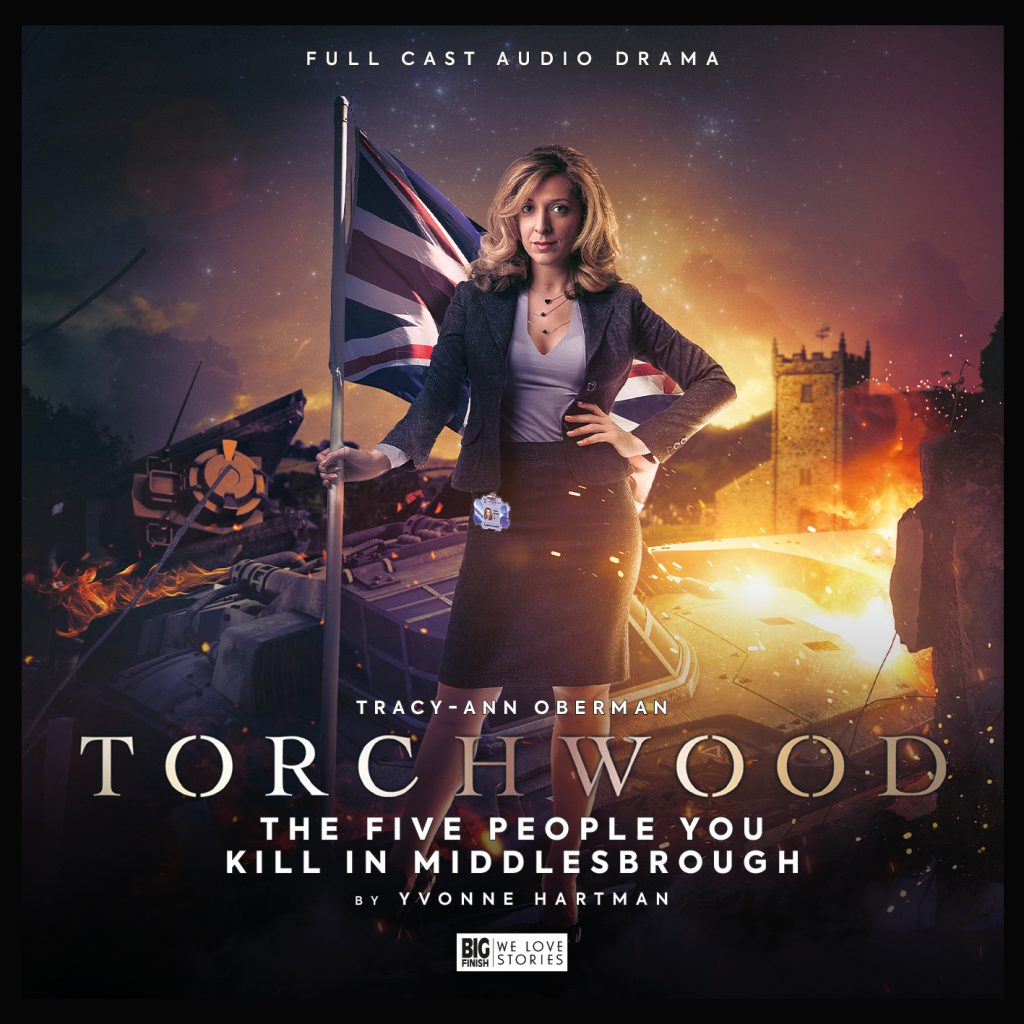 War Chest (Tosh)
Dead Plates (Bilis)
Restricted Items Archive Entries 031-049 (Ianto)
Suckers (Tosh)
Death in Venice (Colchester)
SUV (Ianto, Tosh)
The Lincolnshire Poacher (Ianto)
The Empire Man (Queen Victoria)
Double (Roberta)
The Last Love Song of Suzie Costello (Suzie)
Thirst Trap (Andy, Rhys)
Launch Date (Ianto)
More details on each of these dramas here.

Special Releases
Other separate stories, not part of the monthly range. Usually longer with a larger cast.
SINGLE RELEASES
The Torchwood Archive – 10th Anniversary story. Make sure to listen to the first three series of the monthly range or you may not understand what's going on.
Outbreak – Jack, Gwen and Ianto.
Believe – First audio with the whole team.
More details on the special releases here.
THE SINS OF CAPTAIN JOHN – John and Jack.
The Restored
Escape from Nebazz
Peach Blossom Heights
Darker Purposes
More details on this range here.
TORCHWOOD SOHO – Set in the 1950s with Norton Folgate and Andy Davidson.
Parasite
Ashenden
The Unbegotten
More details on this range here.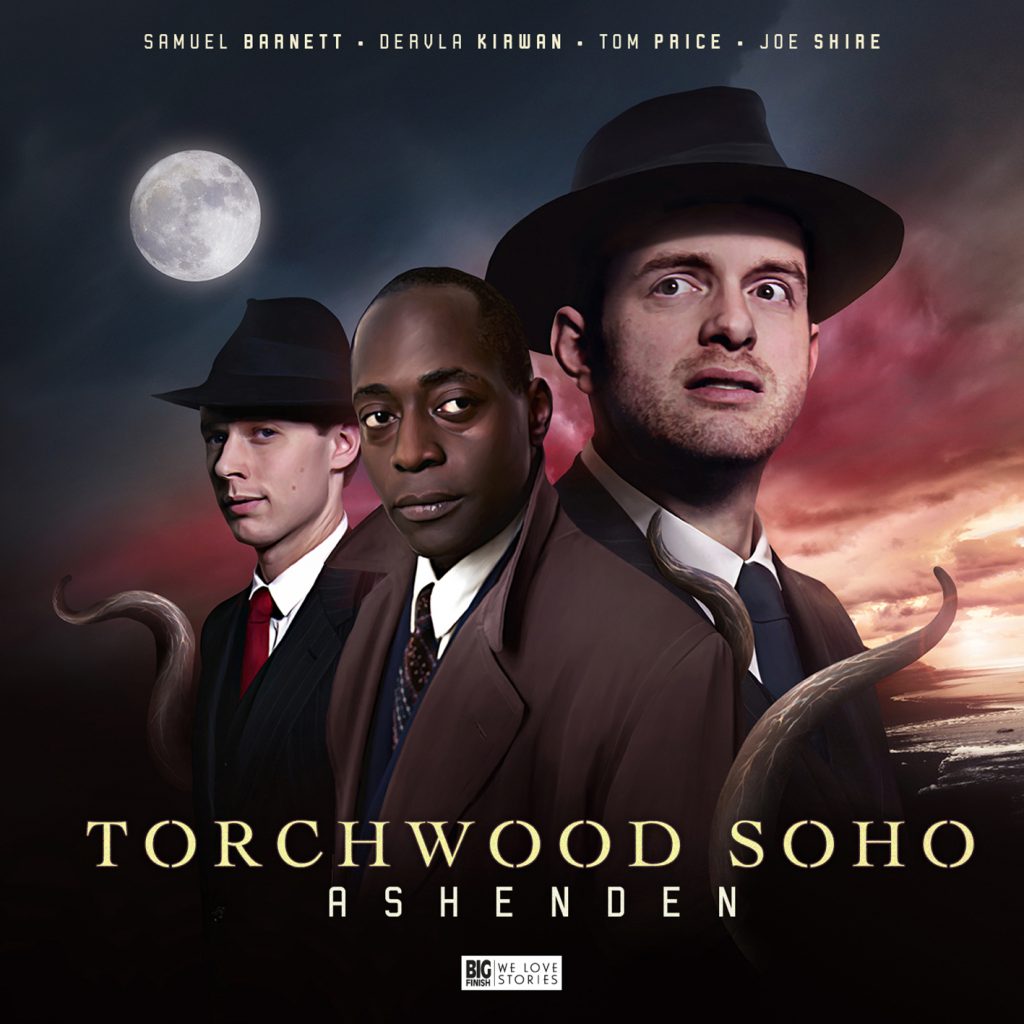 THE LIVES OF CAPTAIN JACK
These are more Doctor Who than Torchwood and aren't on the Special Releases page, but it's Jack so here they are.
Volume One
Volume Two
Volume Three
More details on this range here.

The Story Continues
Torchwood post-Miracle Day, with Jack, Gwen, and some new characters.
SERIES FIVE: ALIENS AMONG US
Part One
1. Changes Everything
2. Aliens & Sex & Chips & Gravy
3. Orr
4. Superiority Complex
Part Two
5. Love Rat
6. A Kill to a View
7. Zero Hour
8. The Empty Hand
Part Three
9. Poker Face
10. Tagged
11. Escape Room
12. Herald of the Dawn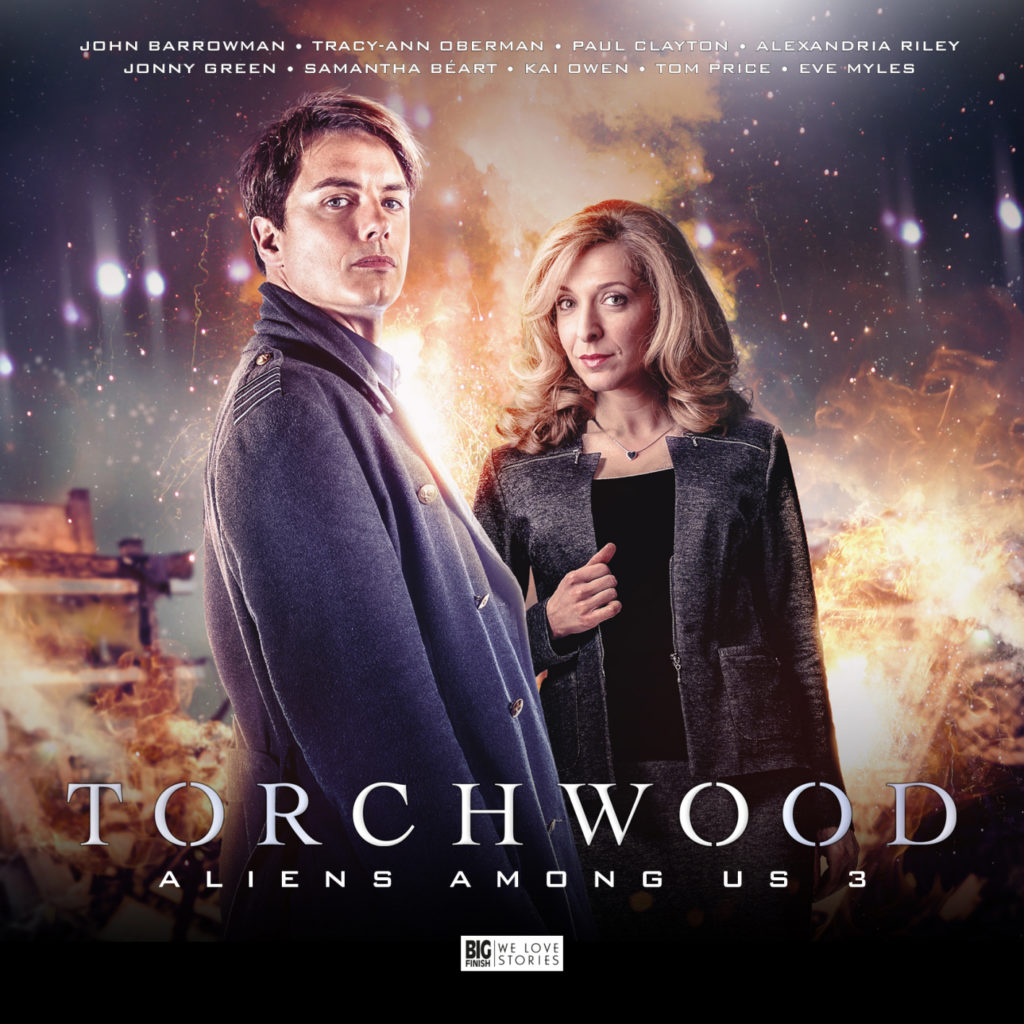 SERIES SIX: GOD AMONG US
Part One
1. Future Pain
2. The Man Who Destroyed Torchwood
3. See No Evil
4. Night Watch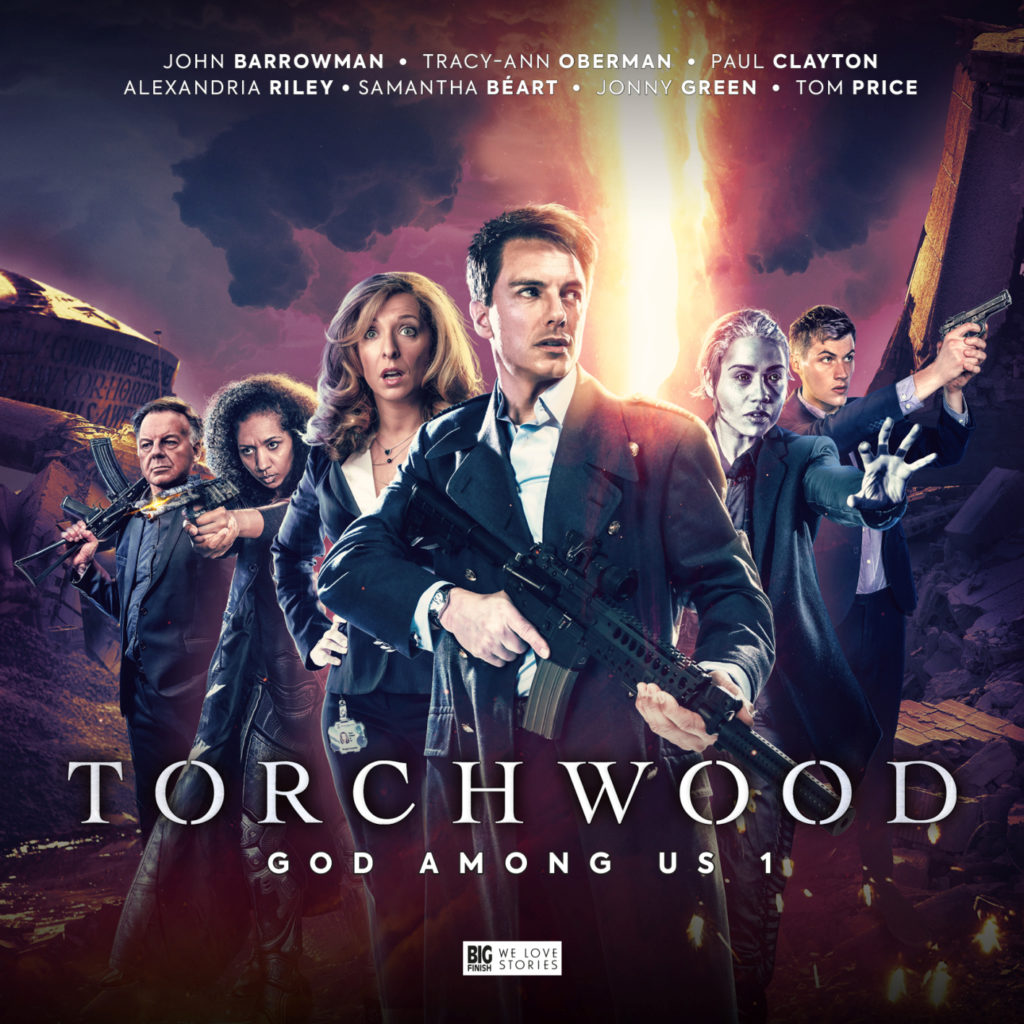 Part Two
5. Flight 405
6. Hostile Environment
7. Another Man's Shoes
8. Eye of the Storm
Part Three
9. A Mother's Song
10. ScrapeJane
11. Day Zero
12. Thoughts and Prayers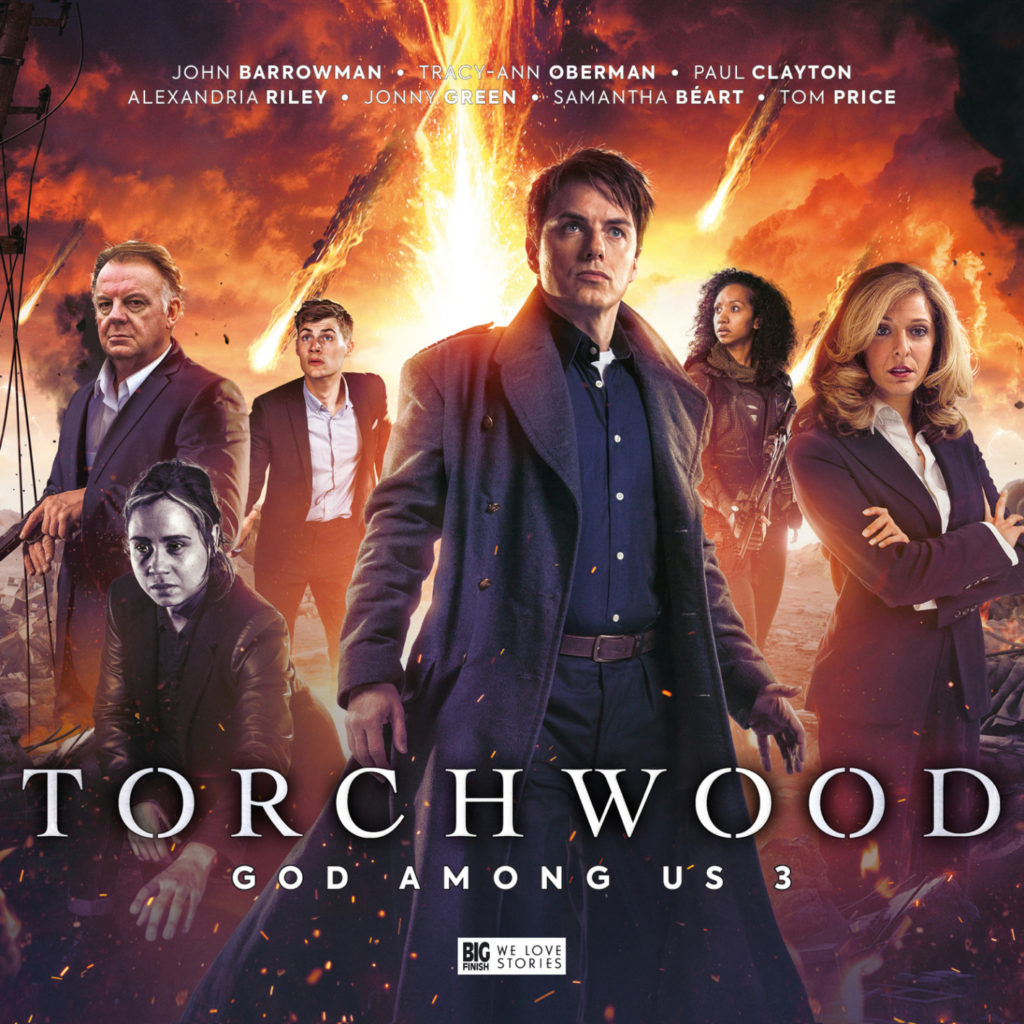 SERIES SEVEN: AMONG US
More details on The Story Continues here.

Torchwood One
What it says on the tin. The Torchwood One era with Yvonne Hartman and Ianto.
SERIES ONE: BEFORE THE FALL
New Girl
Through the Ruins
Uprising
SERIES TWO: MACHINES
The Law Machines
Blind Summit
9 to 5
More details on Torchwood One here.

Books
These don't have to be read in order, and are of varying quality. There are loads of second hand copies on Ebay and some are also available as audiobooks. Some of these audiobooks are abridged versions of the books. See the list here.
SERIES 1 AND 2
1. Another Life (Peter Anghelides)
2. Border Princes (Dan Abnett)
3. Slow Decay (Andy Lane)
4. Something in the Water (Trevor Baxendale)
5. Trace Memory (David Llewellyn)
6. Twilight Streets (Gary Russell)
7. Pack Animals (Peter Anghelides)
8. Skypoint (Phil Ford)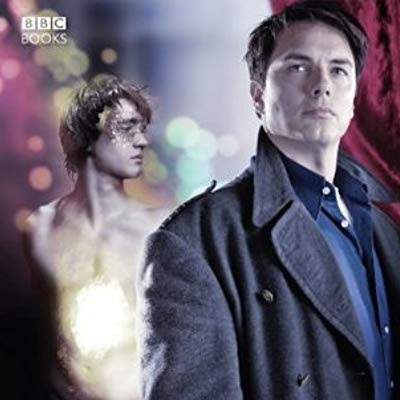 PRE-CHILDREN OF EARTH
9. Almost Perfect (James Goss)
10. Into the Silence (Sarah Pinborough)
11. Bay of the Dead (Mark Morris)
12. The House that Jack Built (Guy Adams)
13. Risk Assessment (James Goss)
14. The Undertaker's Gift (Trevor Baxendale)
15. Consequences (various authors – a collection of short stories from different eras)
PRE- AND POST-MIRACLE DAY
16. First Born (James Goss)
17. Long Time Dead (Sarah Pinborough)
18. The Men Who Sold the World (Guy Adams)
19. Exodus Code (John and Carole Barrowman)
More details on the different books here.

Audio-Exclusive Books
These were made by the BBC before Big Finish got the rights to Torchwood. They're read by Naoko Mori, Burn Gorman, Eve Myles, Gareth David-Lloyd, Kai Owen, Tom Price, or John Telfer (not a Torchwood cast member if you were wondering).
You can start a 30 day free trial on Audible, and it'll give you one credit with which to buy a free audiobook. There, you can find an eighteen-hour long audiobook that has all ten stories in one, and if you cancel the free trial straight after purchasing it with the credit, you can keep it forever without a membership. Free books!!
Hidden (Steven Savile)
Everyone Says Hello (Dan Abnett)
In the Shadows (Joseph Lidster)
The Sin Eaters (Brian Minchin)
Department X (James Goss)
Ghost Train (James Goss)
Army of One (Ian Edginton)
Fallout (David Llewellyn)
Red Skies (Joseph Lidster)
Mr Invincible (Mark Morris)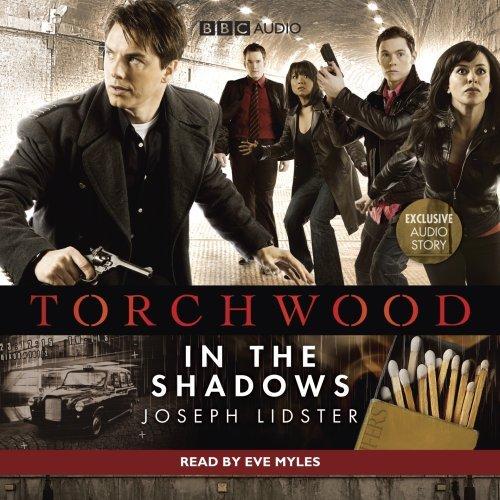 More details on each of these titles here.

Radio dramas
Seven post-series 2 dramas made by the BBC and originally broadcasted on the radio. These are also available on Audible (you could make another email address for a second free trial) or some can be found on SoundCloud and various other places around the internet. You could also look on Ebay for the CD version.
1. Lost Souls
2. Asylum
3. Golden Age
4. The Dead Line
These three are part of a series called The Lost Files:
5. The Devil and Miss Carew
6. Submission
7. The House of the Dead
The Lost Files are also free here on the BBC website, although they may not be available worldwide. Thank you to @satotoshiko for letting me know about this!
More details on the the radio dramas here.

Comics
Some are available as collected editions in:
The Torchwood Archives Volume 1
The Torchwood Archives Volume 2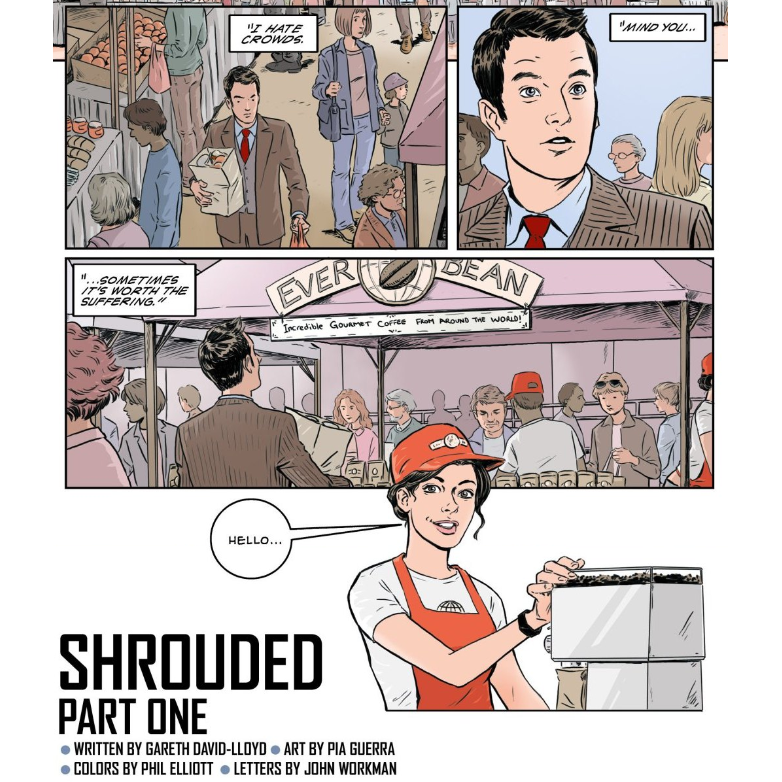 COMICS IN THE MAGAZINES
The Legacy of Torchwood One
Jetsam
Rift War 1-10
The Selkie
Broken 1-5
Fated to Pretend
Shrouded 1-2
Somebody Else's Problem
Hell House
Overture
Some of these stories are spread over multiple magazine issues.
ONLINE EXCLUSIVES
The Return of the Vostok
Ma and Par
TITAN COMICS (written by John and Carole Barrowman)
World Without End 1-4
Station Zero 1-4
The Culling 1-4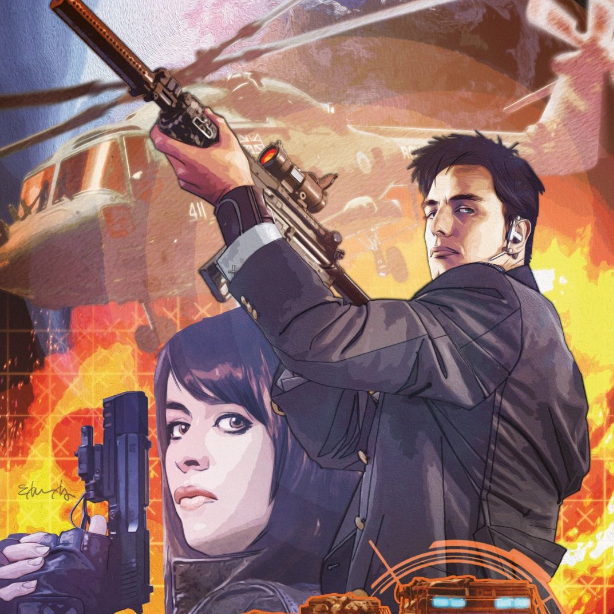 All details (including where they were published) here.

Short stories
Illustrated stories found in the Torchwood magazines.
Some people with the magazines have very kindly scanned these and they can be found around the internet. A few are also published in:
The Torchwood Archives Volume 1
The Torchwood Archives Volume 2
1. Black Water
2. Mrs Acres
3. The Beauty of our Weapons
4. Plant Life
5. Monster
6. Harm's Way
7. The Book of Jahi
8. Who by Fire
9. Gordian
10. The Man Who Dreamed of Stars
11. Closing Time
12. The last Voyage of Osiris
13. Stakes on a Plane
14. I May Be Some Time
15. They Keep Killing Andy
16. Flotsam and Jetsam
17. Happy New Year
18. Photo Finish
19. Postcards from the Rift
20. Reflections
21. The Package
22. Ashes to Ashes
23. Rift-Raff
24. Lockdown
25. Rare Earth
26. Mend Me
27. Everything's True
28. The Secret of Crow Island
29. Red Handed
30. Cultural Firsts
31. The Mind's Eye
32. Unplugged
33. Requiem
34. We All Go Through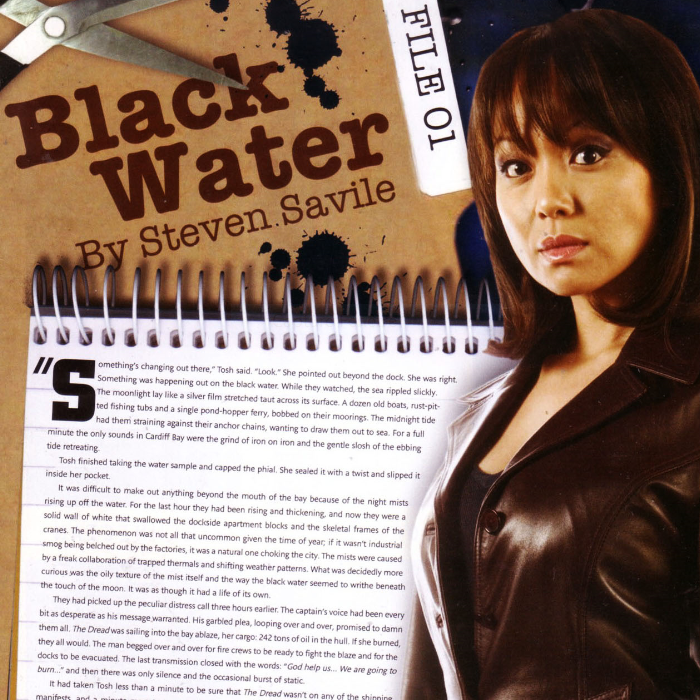 More details on the short stories here.

That's it folks! If you want to explore all these stories with filters on prices, characters, relationships, etc, go to the main page and have fun!